Excarcelado Mordejai Vanunu, el "espía nuclear" israelí
Israeli nuclear whistle blower Mordechai Vanunu ...

out of Prison....Again!!

| | |
| --- | --- |
| | |















Mordejai Vanunu, el técnico nuclear que pasó dieciocho años en la cárcel por revelar al mundo el programa nuclear militar israelí, salió de prisión por segunda vez el 8 de agosto de 2010 tras cumplir tres meses de condena por violar las restricciones que se le impusieron para estar en libertad (léase: cerrar el pico).
Tras salir de la cárcel Ayalón, en la localidad de Ramle (centro de Israel), Vanunu piió de nuevo públicamente que le permitan abandonar el país, informó el diario "Jerusalem Post".
"No soy científico, no tengo conocimiento de armas nucleares.
Quiero ser libre y dejar este país", declaró.















El conocido como "espía nuclear israelí" tiene prohibido salir de Israel, hablar con extranjeros y participar en "chats" de internet, entre otras restricciones que le impusieron cuando salió por primera vez de prisión en 2004.
La Fiscalía acusó a Vanunu, de 56 años, de haber violado las condiciones impuestas para su libertad en 21 ocasiones, entre otros motivos, porque se reunió múltiples veces con una extranjera, una ciudadana noruega con la que mantenía una relación sentimental.
Vanunu reveló en 1986 los secretos de Israel acerca de su capacidad atómica y entregó al periódico británico "The Sunday Times" fotografías de la central de Dimona (sur de Israel), donde trabajaba.















Tras huir del país, fue seducido por "Cindy", una agente de los servicios secretos israelíes en el exterior (Mosad), y apresado en Italia.
Se le trasladó a Israel, donde fue juzgado por alta traición y condenado a dieciocho años de cárcel, once de los cuales los pasó confinado en solitario.
Aunque Israel practica una política de ambigüedad sobre su arsenal nuclear (ni confirma ni desmiente), el mundo da por sentada su existencia y los expertos militares cifran su arsenal nuclear entre doscientas y trescientas cabezas.
Israel adquirió su capacidad nuclear en la década de 1950 con la ayuda de Francia y Alemania.















-































| | |
| --- | --- |
| | |
Waiting In Tel Aviv.
To Be Free,To Leave.

Mobile ( 972 ) 0 52 374 4569.
vanunuvmjc@gmail.com















VANUNU MORDECHAI
John Crossman.
KIDNAPPED IN ROME
SEP' 30 TH'-1986.

18 YEARS IN ISRAEL PRISON.OUT IN APR'-21-2004.
3 MONTHS IN ISRAEL PRISON Out Aug 8 2010.

Waiting In Tel Aviv, after 6 years in E. Jerusalem, to Be Free,To Leave .































Daniela Cheslow
Associated Press
Sun, 08 Aug 2010 17:11 EDT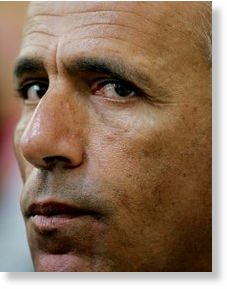 © AP Photo/Oded Balilty
In this June 23, 2005 file photo, Israeli nuclear whistle blower Mordechai Vanunu waits in the courtroom of Israel's Supreme Court, before a hearing in Jerusalem.
An Israeli nuclear whistleblower who spent 18 years behind bars was released from jail Sunday after serving an additional three months for violating his release terms.















Mordechai Vanunu was a technician at Israel's top-secret nuclear reactor next to the desert town of Dimona. In 1986 he carried out of the country hundreds of pictures he took of the interior of the reactor and gave them to the London Sunday Times.
Experts concluded from his information and pictures that Israel had hundreds of nuclear bombs. Israel has never admitted that, pursuing an official policy of "ambiguity," hoping to deter potential attackers without detailing a nuclear arsenal.
Vanunu was abducted by Israeli security agents weeks after the publication of the article and brought to Israel for trial. He was sentenced to 18 years in prison, serving much of the term in solitary confinement.
On his release in 2004, Vanunu was forbidden from speaking to foreigners, including journalists. He has been arrested an imprisoned several times since then for flouting the restrictions. In the latest case, he was jailed three months ago for contacting journalists and other foreigners.
In addition to the other restrictions, Vanunu is banned from leaving Israel. Security agencies claim he still has information that could compromise Israel's security.
After his release Sunday, Vanunu said, "All this harassing me and arresting me again and again is Israel's problem, not my problem."
He was speaking in English, as he refuses to speak in public in his native Hebrew.
Vanunu, 55, has become a hero for anti-nuclear weapons activists. He has been nominated for the Nobel Peace Prize, though he asked to be dropped from the list of candidates because Shimon Peres, now Israel's president, received the award in 1994.















Newsvine - Mordechai Vanunu out of Prison....Again!!

10 Aug 2010 ... Speaking out and telling the World the TRUTH about the rogue and illegal Nuclear Weapons program that Israel has been building for decades. ...
mca1966.newsvine.com/_.../4855678-mordechai-vanunu-out-of-prisonagain

-

En caché
Mordechai Vanunu jailed by Israeli court for unauthorised meetings ...
23 May 2010
...
Israeli whistleblower, who spent 18 years in jail for exposing Israel's nuclear arsenal,
...
Find out more in our blog post. Last 24 hours
...
8 Aug 2010. Israel releases Mordechai Vanunu after three months in prison
...
www.guardian.co.uk/.../israeli-nuclear-whistleblower-prison-sentence
-
En caché
Craig Murray - Mordechai Vanunu Jailed Again

14 May 2010 ... On September 23, 2008, the Jerusalem District Court reduced Mordechai Vanunu's six month jail sentence for speaking with foreign media in ...
www.craigmurray.org.uk/.../mordechai_vanun_1.html

-

En caché
Daniel Ellsberg on Mordechai Vanunu's Arrest « Antiwar.com Blog

31 Dec 2009 ... When I decided to expose Israel's nuclear weapons I acted out of conscience and to .... Doug Bandow » Blog Archive » Mordechai Vanunu Again Arrested ..... What can a technician know after 18 years in jail, during which ...
www.antiwar.com/.../daniel-ellsberg-on-mordechai-vanunus-arrest/

-

En caché

-

Similares
VANUNU MORDECHAI J.C. - I AM YOUR SPY

2 Sep 2010 ... vanunuvmjc@gmail.com. VANUNU MORDECHAI John Crossman. KIDNAPPED IN ROME SEP' 30 TH'-1986. 18 YEARS IN ISRAEL PRISON.OUT IN APR'-21-2004. ...
www.vanunu.com/

-

En caché

-

Similares
25 May 2010
...
Vanunu is scheduled to return to jail on May 23, 2010, because the Israeli
....
Mordechai Vanunu, the Israeli nuclear whistle blower is sent back to prison today for
...
OUT IN APR'-21-2004. Waiting In East Jerusalem.
...
revolutionaryfrontlines.wordpress.com/.../mordechai-vanunu-whistle-blower-on-israeli-nuclear-program-jailed-again/
-













































Compartir este post
Para estar informado de los últimos artículos, suscríbase: